Translations for power generation and power plants
Machines and equipment for the production of energy
Polydioma Technical Translation Agency often receives orders to translate manuals for machines and equipment for the production of energy, power generation and power plants.
Polydioma Translation Agency is one of the pioneers in the field of technical translations. In addition to knowledge of the language, knowledge of the technical domain is also crucial when it comes to carrying out translations of manuals, construction drawings and process descriptions correctly – especially in the case of power stations.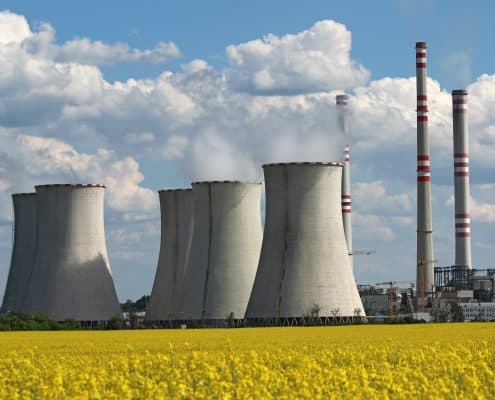 Translation for the renovation of a power plant
Some time ago, one of our clients gave us the task of providing a translation for the renovation of a power plant in Eastern Europe. All texts, specifications and drawings of this power station had to be translated from English, German and Dutch. Mastery of the relevant languages was not sufficient for this assignment; it was important that the translators also had a knowledge of technology.
Not just a knowledge of technology, but in this specific case of the production of electricity, combustion systems and deaeration technology. Such texts must be handled with great care, as errors can have disastrous consequences in this sector. Polydioma has in-house translators with a technical background who have this specialist knowledge. Combustion systems, measurement of gases, thermal degassing, heat transfer and process control… none of these concepts is foreign to them. As a result, Polydioma was able to deliver this major project to the complete satisfaction of the customer.
Translations for the oil, gas and chemical industry
The translation agency Polydioma has carefully built up this expertise over the years by carrying out many assignments for the oil, gas and chemical industry. A salient feature of these sectors is their technical complexity and high efficiency, where factors such as the environment and safety are central. Well-translated technical documents guarantees good control of business risks.
For more information, please call +31 (0)20 647 0009. Of course, you can also send an e-mail to: info@polydioma.nl  With Polydioma you can be sure that your translation work will be carried out carefully, on time and at a competitive price.
Waste heat boiler component
Absorption cooling machine
Wärmerückgewinnungskessel